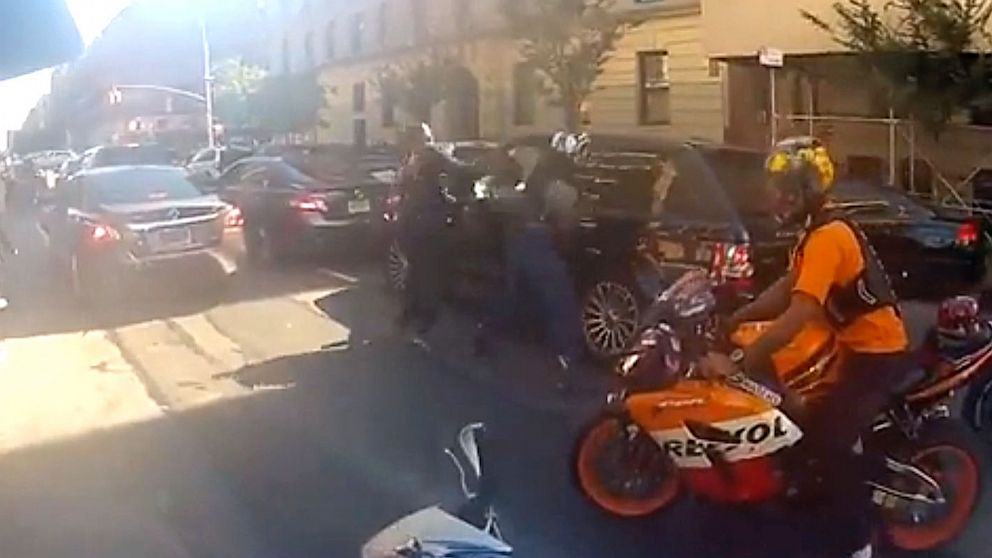 FIXI Crescent Suzuki racer Jules Cluzel will be joined by replacement rider and eight-time World Endurance Champion Vincent Philippe for this weekend's eni FIM Superbike World Championship event to ensure an all-out French assault for the team at Magny-Cours.
The English-based World Superbike squad will take on a certain Gallic feel at the 4,410m French circuit as home-star Cluzel gets a fellow countryman opposite him in the box as a substitute for the injured Leon Camier. FIXI Crescent Suzuki's full-time Frenchman will be looking to carry-on with the strong form that he showed last time out in America, when he took an impressive sixth and seventh place finishes in the two races. Cluzel won at Magny-Cours last season in the Supersport class and hopes that his knowledge of the circuit, paired with the recent improvements he has shown on the Yoshimura-powered Suzuki GSX-R, will help him push closer to the front group.
Philippe heads to Magny-Cours hot-on-the-heels of securing his eighth World Endurance Championship with the Suzuki Endurance Racing Team last month. His familiarity with the track, and how a Suzuki GSX-R performs there, could prove invaluable as he learns how a full-blown Superbike handles and behaves. Philippe has raced at the circuit many times in the 24-hour Bol d'Or, including taking a podium there in this season's race and winning the prestigious event on seven previous occasions. He will be joining the team as a substitute for the injured Leon Camier, who is continuing with a thorough healing regime in an attempt to be fit for the final race of the season at Jerez later this month.
The Circuit de Nevers Magny-Cours is situated near the town of Nevers in the Burgundy region of France, approximately 260km south of Paris. Originally a kart circuit, the huge improvements over the years has resulted in the current FIA and FIM homologated track, which has staged Formula One Grands Prix and is also home to the World Famous 24-hour Bol d'Or. The design of the circuit is demanding on riders, machines and tyres alike and with a mix of fast straights, heavy braking downhill sections and slow hairpins, it is a track that demands concentration and respect to give the riders any chance of finding a rhythm
The World Superbike schedule returns to its usual look this weekend, with the first free practice session on Friday morning, before qualifying begins in the afternoon. Saturday morning will see a second qualifying, when both Cluzel and Philippe will be looking to secure their positions in that afternoon's Superpole. Sunday's two 23-lap races will get underway at the usual time of 12.00hrs local time (11.00hrs BST) and 15.30hrs local time (14.30hrs BST).
Jules Cluzel:
"I am finally having my own home race of the season after having two home races with the team - so this one is for me! Last year I won the Supersport race in tricky conditions and it looks like it will be the same this weekend, it could be cold and raining, so not much fun. We had some good races in America and I will be trying my hardest to get one of my best results of the season this weekend. I think we will enjoy it because it is a track I enjoy - not really in the wet - but in the dry it's great, so I hope it is sunny. I will have lots of family, friends and hopefully many French fans cheering for me so I want to put on a good performance for all of them, as well as for the team. I also want to welcome Vincent to the team; it will be great having him here and good to hear another French voice in the garage."